Danoff Dental & Associates, LLP, two dental offices located in Little Neck and Great Neck, serving Queens and surrounding neighborhoods.
Replace Missing Teeth
Danoff Dental & Associates, LLP in NYC, two dental offices located in Great Neck and the Little Neck dental office serving Queens and surrounding neighborhoods.
No More Hiding Your Missing Teeth
No matter how many missing teeth you have Danoff Dental & Associates, LLP has a solution. You don't need to be embarrassed by your missing teeth after our talented staff finds a solution suited to your needs and budget. There is a solution for everyone and many of our patients that have had their missing teeth replaces have become more self-confident and more willing to show off their smile.

If you have any questions about how you can have a healthy, attractive smile like many of our other patients, please contact us today.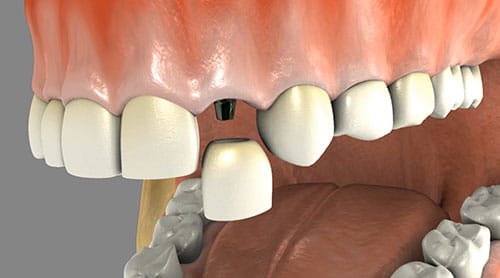 An implant is a titanium "root" which can be placed into the jawbone. Once integrated with your bone, the implant can be used to support a crown, a bridge, or secure a complete denture. Dental implants may be used to eliminate partial plates and dentures. The success rates for dental implants are extremely high which is due in part to the fact that root-form implants are made of a biocompatible material, titanium.
I Want A Dental Implant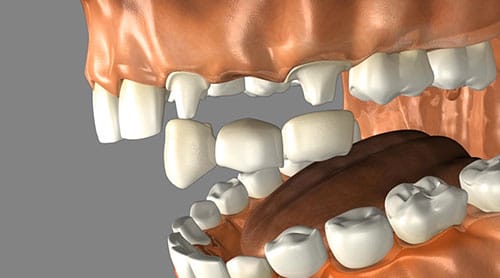 A bridge is made up of two or more crowns and is attached using the teeth on either side of the gap. The anchoring teeth are called abutment teeth and hold the bridge in place. Dental bridges can use natural teeth or implants to be held in place.
I Need A Bridge
A denture is a tooth replacement option; e.g. a single tooth, multiple teeth or a full arch. Dentures are removable. They can be crafted to provide the characteristics (tooth shape and color) the patient desires. Advances have been made in the materials used for dentures and in the way they are designed. If you already have dentures (partial or full arch) you may be experiencing a loose fit or denture slipping. This can lead to gum sores, can affect your chewing and your speech, and decrease your confidence when speaking and/or laughing with others. We can also provide Denture Relines if needed.
I Need Dentures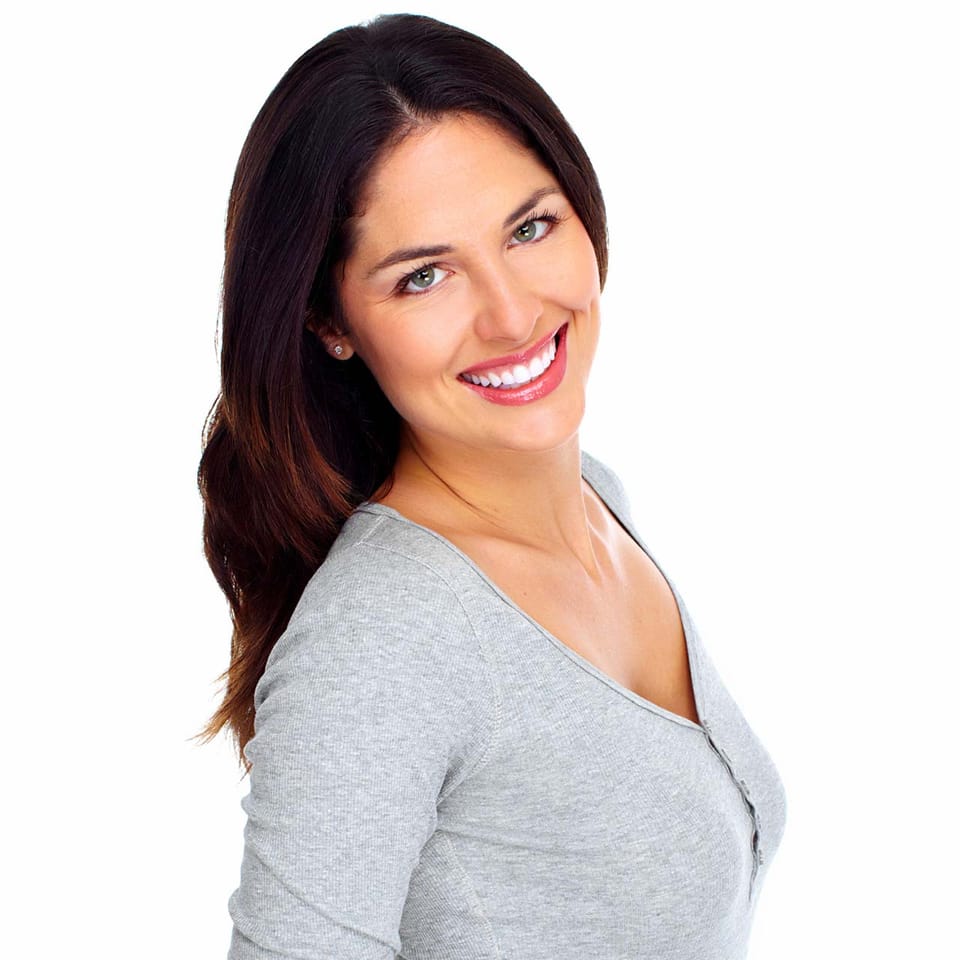 A Beautiful Smile Is Waiting For You
Our office provides smile makeovers to achieve the beautiful, natural look you seek. We can reshape your natural teeth to make them straighter and more youthful. Our offices is easily accessible and makes it convenient to those living near Little Neck, Queens to get the care they deserve.
Make an Appointment
Call Us Today
For General Dentistry call our Queens office at (718) 229-4933
For Orthodontics call our Great Neck office at (516) 773-4133