Danoff Dental & Associates, LLP, two dental offices located in Little Neck and Great Neck, serving Queens and surrounding neighborhoods.
Dr. Scott Danoff is one of the New York areas top practitioners of advanced cosmetic dentistry. Treating those with difficult dental reconstruction needs, as well as those looking to achieve the perfect smile, Dr. Danoff has made it his passion to deliver and perfect the art of dentistry.
He has also trained extensively in the area of Sleep Medicine and has been perfecting the use of oral appliances to treat sleep apnea and snoring for many years. Dr. Danoff received his dental degree from the University of Pennsylvania and went on to get his advanced cosmetic and prosthodontic training under the personal tutelage of world renowned Dr. Victor Lucia.
Dr. Danoff has double board certification in sleep apnea and is very proud to be a Diplomate of the American Board of Dental Sleep Medicine and a Diplomate of the American Sleep and Breathing Academy. Additionally, Dr. Danoff is the Dental Director of the Snoring & Sleep Apnea Center of Queens & Nassau, an AADSM Accredited Facility and one of only 4 accredited facilities in the State of New York. Dental Sleep Medicine facilities that have earned AADSM accreditation have demonstrated that they meet the AADSM's high standards of proficiency, professionalism and quality patient care.
Dr. Danoff has served as Associate Professor of Prosthodontics at Columbia University, he is currently the Division Chief of Prosthodontics in the Dental Department of Northwell Hospital's LIJ campus and was awarded a fellowship in the prestigious International Academy of Dental-Facial Esthetics. He was written up in the New York Times, Best Dentists in America, and in Who's Who. He was also listed in New York Magazine - Best Doctor issue. Always current with the latest technology and advances in dentistry, Dr. Danoff is focused and committed to understanding the needs and desires of each individual patient.
Every smile is personalized and Dr. Danoff takes pride in providing the best dentistry has to offer. Dr. Danoff has over 1000 hours of additional continuing education credits, he is a member of the American Academy of Cosmetic Dentistry, the American College of Prosthodontics, the American Academy of Dental Sleep Medicine, the American Sleep and Breathing Academy, the American Dental Association and numerous state and local associations, study groups and clubs.
Additionally, Dr. Danoff volunteers his services to victims of domestic violence through the AACD Give Back a Smile program and takes an active role in many community related fundraising events. These include an annual 280-300 mile bike riding event in Israel to raise money for the Alyn hospital which is a complete rehabilitation center for children. He also took two of his daughters (who are now dentists at Danoff Dental) to New Orleans in the aftermath of Hurricane Katrina and were part of an effort that treated thousands of people, at no charge, to try to help improve the quality of their lives.
One of the best decisions of my life was to specialize in orthodontics, which combines science and art, two of my special interests. I cannot imagine doing anything else!
I am proud to be the only orthodontist in Great Neck who has achieved the rank of Diplomate of the American Board of Orthodontics. It has also been an honor to be following in my father, Dr. Ernest Herman's footsteps. I was also honored as one of the top 25 Women in Dentistry in the United States for 2013. I have attained the status of VIP Diamond Provider for my Invisalign patients, which puts me in the top 1% of Invisalign providers in North America.. Invisalign is the perfect appliance for adults who want a beautiful smile but are not comfortable wearing the all too visible metal or ceramic braces.
Being married to Dr. Scott Danoff, a prosthodontist, has enhanced my appreciation for interdisciplinary care of ideal treatment for my patients. Being the president of the Great Neck Dental Society for 8 years has also made me realize the importance of continuing education and communication among all specialties of dentistry. I was honored for my participation in "Give Kids a Smile Campaign", which offers children of all economic backgrounds the opportunity to have dental examinations.
I continue to love practicing orthodontics. When you love what you do, you are energized, motivated, excited and want to do your very best. This passion is the foundation of my success. Drs. Laura and Scott Danoff are the proud parents of 5 married children whose little children are the highlight of their lives!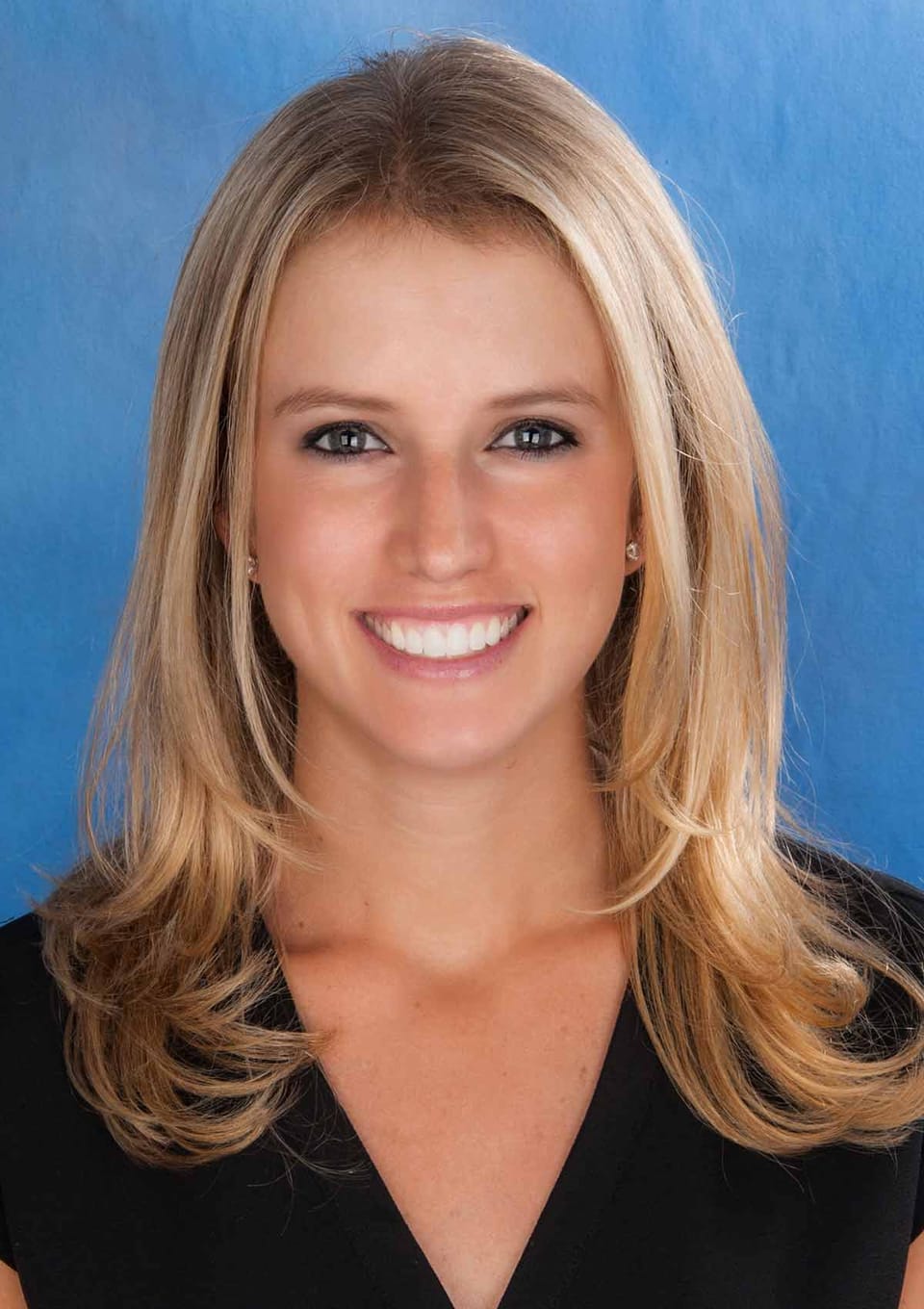 Dr. Geft received her undergraduate degree from the University of Michigan in 2008. She then went on to complete her dental school education at New York University, earning her Doctorate of Dental Surgery in 2012. In 2013, she received her dental license after completing a General Practice Residency at North Shore University Hospital in Manhasset. Dr. Geft was then selected to be Chief Resident at Long Island Jewish Hospital where she not only managed and mentored first-year residents, but completed advanced prosthodontic and surgical implant cases as well. Her two years of hospital training enabled her to gain critical knowledge and experience treating both adult and pediatric comprehensive dental needs. These include implant dentistry, prosthodontics, periodontics, oral surgery, cosmetic, restorative, medically complex patients, and dental emergencies.
From adults to pediatrics, Dr. Geft prides herself on patient satisfaction, education, and comfort - all within a fun and friendly environment. Dr. Geft is constantly staying up to date with new developments in dentistry by attending conferences and study clubs. She is currently a member of the American Dental Association, New York State Dental Association and the Queens County Dental Association.
Dr. Geft has been working at Danoff Dental since completing her General Practice Residency in 2013 and loves being part of such a wonderful profession and team. She currently lives in Great Neck with her husband, Nadav, their daughter, Noa and their two sons, Levi and Zachary.
Dr. Jaclyn Danoff Rudick graduated from the Case Western Reserve University School of Dental Medicine - where she earned an accelerated degree through her participation in one of the only Pre-Professional Scholar programs in the country. After returning to New York, she completed her residency in general dentistry at North Shore University Hospital. Dr. Danoff Rudick then worked as a general dentist at Danoff Dental for 6 years, before enrolling in the Orthodontic Program at NYU Langone Dental Medicine Program, where she completed her residency in orthodontics. She now has the honor of working side-by-side with her mother, Dr. Danoff, as a practicing Orthodontist. Like her mother, Dr. Danoff Rudick takes pride in her ability to provide patients with the highest quality of orthodontic care available, in a relaxed, comfortable and enjoyable environment.
While her time in academia has come to a close, Dr. Danoff Rudick continues to advance her dental knowledge by participating in a variety of continuing education courses across the country. She is also a member of the American Dental Association, the American Association of Orthodontics, the Northeastern Society of Orthodontics and the New York State Dental Association.
Dr. Danoff Rudick is married to Michael, an attorney on Long Island, and is a loving mother to three amazing, adorable and fun-loving children - Morgan (9), Max (5) and Cooper (4). In her spare time, Dr. Danoff Rudick volunteers as the Vice President of the PTA at her children's school and serves as an Early Childhood board member. She loves nothing more than surrounding herself with her family and friends. Dr. Danoff Rudick loves what she does and is eager to meet and serve you and your family!
Dr. Rita Gruszecki-Fromer graduated from the Henry M. Goldman School of Dental Medicine at Boston University. She is proud to have been elected into the Omicron Kappa Upsilon National Dental Honors Society. She completed her dental residency program at North Shore University Hospital in Manhasset, NY. Dr. Fromer is a member of the American Dental Association, New York State Dental Association, and the Nassau County Dental Association.
Dr. Fromer has been part of the Danoff Dental team since 2002. She values treating every patient with attention to detail, skill, warmth, and kindness. She truly loves working in an atmosphere where she offers patients optimal treatment in a gentle and understanding manner. Dr. Fromer strives to make going to the orthodontist a pleasant, positive, and happy experience for our patients.
Dr. Rita is married to Tony Fromer, and she is the very proud mother of Marisa, Mason, and Ian.