Danoff Dental & Associates, LLP, two dental offices located in Little Neck and Great Neck, serving Queens and surrounding neighborhoods.
Daniella - Registered Dental Hygienist
Daniella has been a hygienist for over six years now and has been an integral part of the Danoff Dental team. She loves the friendly staff and wonderful patients. A duel degree in Psychology and Dental Hygiene, has driven Daniella's passion as a hygienist to provide patients comfort while offering oral health guidance. She is enthusiastic and loves interacting with diverse patients. Daniella is dedicated to building her career while enjoying her husband Ariel, two sons, Mason and Brooks and her little princess, Zoe.
Arsheena - Registered Dental Hygienist
Arsheena is a wonderful and talented dental hygienist. She is soft spoken, caring and very thorough as she works with you to obtain the best oral health possible. Her attention to detail and passion is reflected in her services. Arsheena graduated from Queens College with her bachelor's degree, Cum Laude, then continued her education in dentistry. She attended New York City College of Technology to become a registered dental hygienist and is currently teaching as an adjunct professor for an accredited dental hygiene program. She has been awarded by The Second District Dental Society of New York for her exemplary professionalism. She is also an active member of the American Dental Hygienists Association.
Lorraine - Registered Dental Hygienist
Lorraine has been a Registered Dental Hygienist since 2001, and moved from New York to Florida to further pursue her career there. She obtained her Florida License in 2001 as well, and happily lived and practiced there until her return to NY in 2007. Lucky for us, Lorraine now lives and practices in New York, where she settled in Great Neck, to raise her two boys, Adrian and Evan. For several more years she honed her skills working in several dental specialty fields, including prosthodontists, and periodontists, and now has come to call Danoff Dental her home. Lorraine enjoys her career and really enjoys being a hygienist, and it really shows!
Kenia - Dental Assistant / Front Desk Administrator
Kenia has been working in dentistry for over 10 years. She has been a wonderful addition to our team, utilizing her talents as both a dental assistant and as a front desk administrator. She is always happy to help and it is her pleasure to provide the most comfortable care to our patients. Kenia is newly married to Merlin. She enjoys spending time with her daughter Emma and son Jayden, ages 6 and 12, who take up all of her spare time.
Michelle - Dental Assistant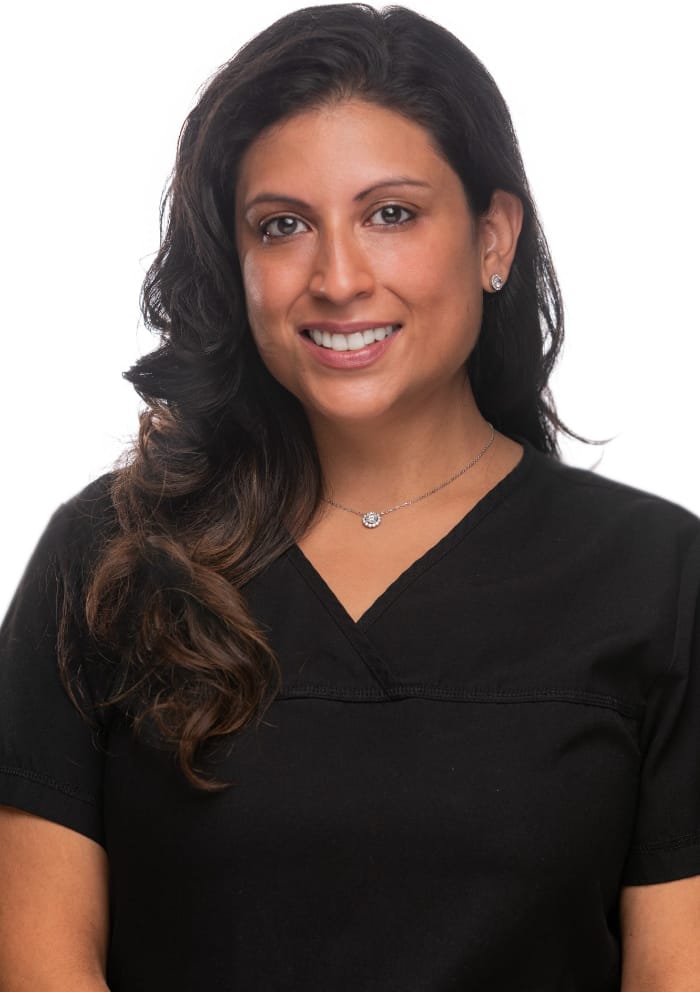 Michelle has been a dental assistant for sixteen years and recently joined the practice. She is passionate and dedicated to her profession, and has the ability to connect with patients by putting them at ease and making them feel comfortable. When Michelle is not dedicating her time to Danoff Dental, she is caring for her son and daughter ages 8 and 12. She also enjoys traveling, cooking, and spending time with family.
Stephanie - Dental Assistant
Having spent over 16 years learning everything there is to know about dentistry Stephanie is currently applying this knowledge in her role as dental assistant at Danoff Dental. She loves making our patients comfortable and happy in our office and is an extremely compassionate person. Her love for what she does is obvious from the moment you meet her. Stephanie is an integral part of our team and is deeply involved in helping our patients achieve the smiles they desire. When not at Danoff Dental, she loves reading books and spending time with her loved ones.
Ying has been working for Danoff Orthodontics as an orthodontic assistant since 2020.She previously worked as a top research assistant in a bio-chemistry and genetics laboratory at the University of Georgia. She loves working with the team at Danoff orthodontics and loves working with the patients. Ying is fluent in Mandarin as well as English. She is the mother of thirteen year old Ethan and eleven year old Chloe. Ying enjoys cooking, traveling and taking care of her children.