Danoff Dental & Associates, LLP, two dental offices located in Little Neck and Great Neck, serving Queens and surrounding neighborhoods.
Annette has been working in the dental field for over 30 years. She LOVES people! She will be the first person to greet you with a smiling face when you walk in and will eagerly hand you one of our roses when you leave! Annette joined our practice five years ago and has been a wonderful addition. Annette lives in Manhasset Hills with her husband, has two grown children and two adorable grandchildren.
Mariola - Financial Coordinator
Mariola was born in Poland and moved to the USA in 1989. She has worked in the dental field for over 16 years and joined Danoff's Dental team 4 years ago. She is cross trained in dental insurance as well as dental assisting. Striving to provide quality care, she will extend herself to patients, providing information regarding treatment or treatment options. In her spare time she loves gardening, biking, hiking and spending time with her son. She is fluent in polish.
Jenna- Sleep Apnea Coordinator
Jenna has been a "hands on" dental assistant helping patients that suffer from sleep apnea for over 17 years. She has personally experienced how oral appliance therapy has helped so many people. She is very passionate about what she does and really cares about each and every patient. Jenna has heard so many stories throughout her career directly from patients who told her how they keep their bed partners awake and even disturb family members sleeping on the other side of the house because their snoring is so loud. She also has heard from those same family members how oral appliances have made a world of difference in their relationships and those who had moved to separate rooms due to the nighttime noise are now sleeping in the same bed again! Patients have told her how they have more energy now, even exercising again, are much happier and feel like they have gotten their lives back. Jenna is married to a wonderful man, who is a judge on Long Island.
Galit joined Dr. Laura Danoff's practice as office manager over 7 years ago. She graduated from the University of Maryland with a bachelors in finance. Galit has been very involved in the community and was also on the North Shore Hebrew Academy High School's PTA for almost a decade, and served some time as its president. She loves interacting with people. She and her husband Ziggy have 3 amazing kids of her own who are all former patients. She is so happy and excited to be working with such a talented team.
Stacey - Assistant Office Manager
Stacey was born and raised in Forest Hills. She was a secretary for 12 years before getting married and retiring to raise her three children right here in Great Neck. Now that her children are grown she was ready to reenter the workforce! After bringing her daughter into Dr. Danoff's office for Invisalign; Stacey was drawn to the office's warm and friendly work environment and applied for a job. She is eager to assist you with all of your needs when you visit the office.
Charlene - Appointment and Insurance Coordinator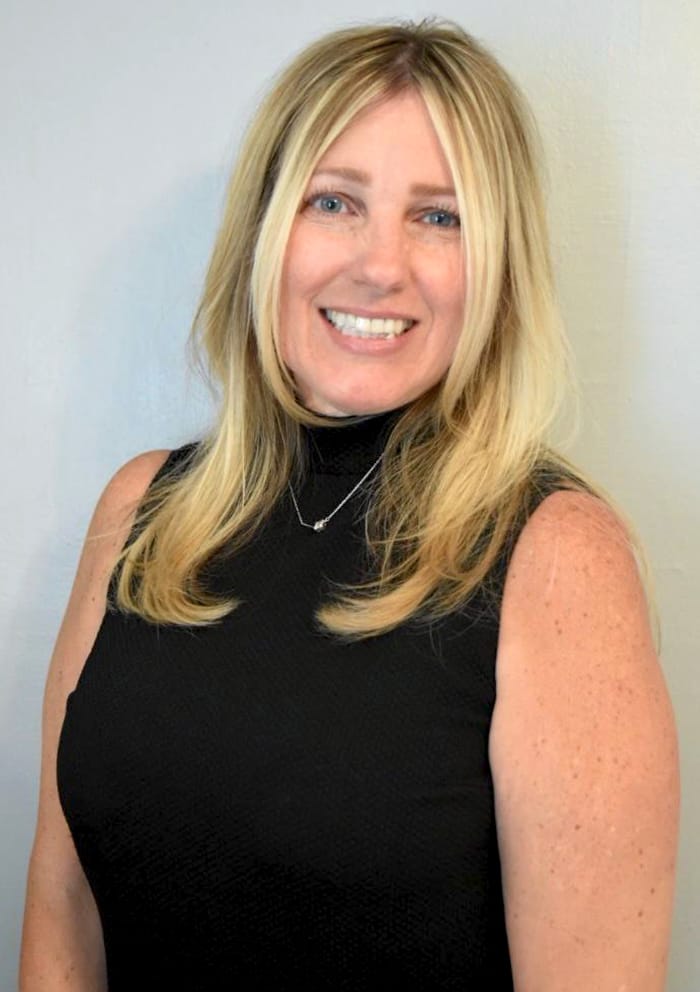 Charlene has worked as a dental office manager assistant and appointment coordinator for over 26 years. She is outgoing and kind. Always ready to assist patients with their questions and concerns. Charlene delivers exceptional customer service to the patients with a smile. She loves welcoming new patients to the practice. She as completed various continuing education courses, including Dental Boot Kamp, over the years. Charlene, her husband, and their two wonderful children live in Whitestone.